Your child's wardrobe will be constantly changing from their infant stage until they're in their teens. Unexpected growth spurts, rough play, and set-in stains can also cause you to give away or discard clothing more than usual. Whether you practice minimalism or not, whether you believe in all the reasons why kids need fewer clothes, there are some children's clothing essentials that should be in all their wardrobes. So start off with our kids' clothing checklist here.
A Go-To Sweater Or Hoodie
Whatever climate you live in, you will most likely need a hoodie for at least one season. Get your child a go-to hoodie they can grab before running out the door so they'll always have something to keep them warm if needed. Consider stashing one in the car or in their bag at all times.
Pull-On Leggings and Pants
On a similar note, try to avoid toddler pants with snaps or complicated buttons. Instead, look for pants and leggings with elastic waistbands and lots of stretch. These are quick to pull on and off, which will make dressing an excitable toddler much easier for you. When your toddler starts learning how to dress, it will also be easier for them as well.
Pajamas Or Loungewear
Your child's loungewear is probably going to be the most important. They will likely be in them for the majority of their time, so it is important to pick ones that will be comfortable and can be worn many times over. Choose quality over quantity with this. You don't really want to be buying new pajamas every other week because of badly-constructed articles of clothing.
One Formal Outfit
For more special occasions, invest in a fancy outfit your child can rock to any wedding, school event, concert, or formal dinner. It makes sense to hold back on too many formal outfits because your child will outgrow them in no time, and more often than not, they don't care what they're wearing, anyway.
The Graphic Tee
Boring basics have no business in your little one's wardrobe. So, make sure that they've got a solid roster of slogan and graphic tees to pair with their favorite denim and leisurewear options. Pick out a distinctive color within the pattern or print and match it to their adorable accessories.
Shorts and Skorts
When temperatures start to rise, make sure that you have a few pairs of shorts and/or skorts stocked for your toddler's summertime wardrobe. While there's nothing wrong with letting them run around in the buff at home ('tis the season for it), you'll need to dress them for summer barbecues, park outings and neighborhood walks.
Feeding Bibs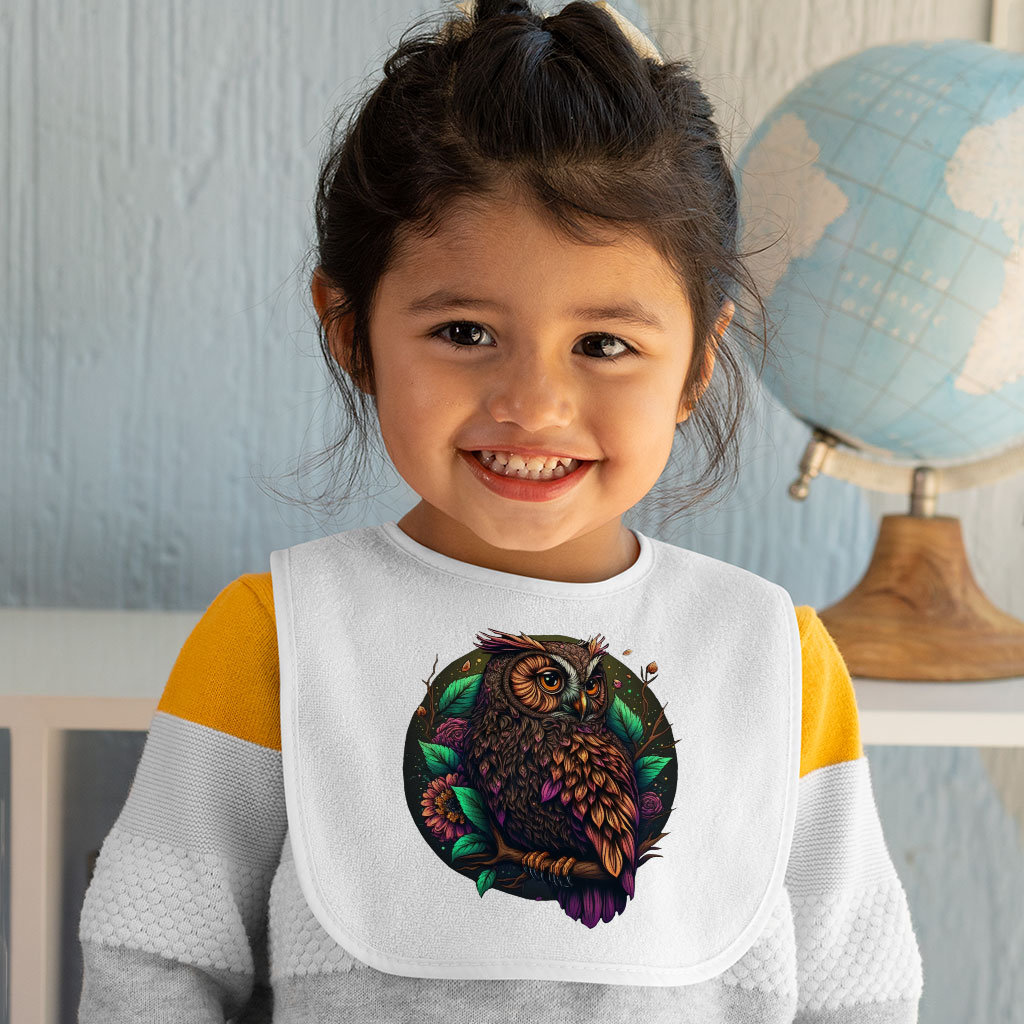 Important in keeping your baby's shirts and face clean, we don't think we need to explain to you why bibs are an essential (unless you think applesauce is just a trendy accessory).
Footwear And Socks
Have a bunch of shoes for different occasions — sneakers, sandals, slippers, dress shoes, slip-ons and what have you. Make sure that you have plenty of socks too so they can be comfortable in their footwear all day long as they play.
Onesies
Considered the versatile must-have of the baby world, onesies can be worn with anything for day or night. Often used as an extra layer under clothing, as little ones feel the chill more than us, or as sleepwear onesies are a necessity you can't go without.
Outerwear
No matter where you live, your toddler needs at least one waterproof jacket. If you live in an area with chilly temperatures, you may want to invest in a well-fitting snowsuit. A toddler's head is particularly susceptible to the cold, so be sure to stock up on infant and toddler sun hats as well. Don't forget their scarves, gloves and a pair of waterproof boots.
By sticking to these toddler wardrobe essentials, you can prioritize quality over quantity. Not only will laundry day be simpler, your little one is guaranteed to be comfy and cute for any occasion. Does your kid have everything from our list? Comment below and don't forget to subscribe to our newsletter for more useful tips!